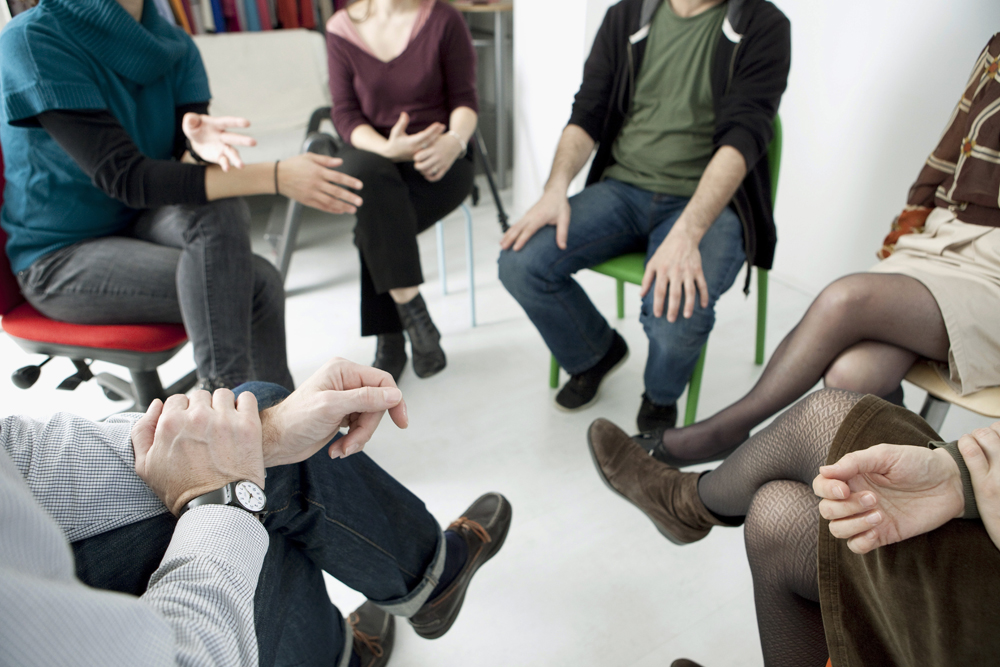 Do you want to build your connection and relationship skills? Do you want to be part of a supportive community to assist you in achieving your goals? Group therapy might be just what you're looking for.
Why Join A Group?
Group therapy gives you opportunities to grow in a variety of ways.
Improve your interactions with others

Learn about what might get in your way of positive connection

See yourself through the eyes of others and get feedback about how you come across to others. 

Practice your connection and communication skills and s

ee how your struggles and challenges are not uncommon to others

Have the experience of being seen, supported, and encouraged

Be held accountable for the changes you wish to make in your life
Read this Group Therapy article to learn more about the benefits of group work.
Types of Groups, Schedules, & Fees
I offer Adult Co-ed Process Groups and Women's Groups. All groups meet every other week.
Monday 6:00 – 7:30 PM – Women's Group (currently full)
Tuesday 6:00 – 7:30 PM – Women's Group (currently full)
Wednesday 10 – 11:30 AM – Women's Group
Wednesday 6:00 – 7:30 PM – Co-ed Group
The group fee is $80 for 90 min. group session.
You will need to fill out intake forms and come in for at least one individual session, before you can join a group. Most insurances will cover group therapy. You may wish to verify your coverage before you start. My billing service, MindEase Billing (971-533-9911) can assist you, if desired.
Topics
Occasionally, I offer topic specific groups and short-courses. The topics for these time-limited psycho-educational groups vary (e.g., depression management, boundary setting, self-soothing, finding healthy romance, creativity in healing, internal parenting, etc.). I usually post these groups online prior to their start. Feel free to call to inquire about a topic specific group if you don't see a desired group posted.
Join
Please contact me if you want to talk directly about the groups I offer and the current openings that may exist.