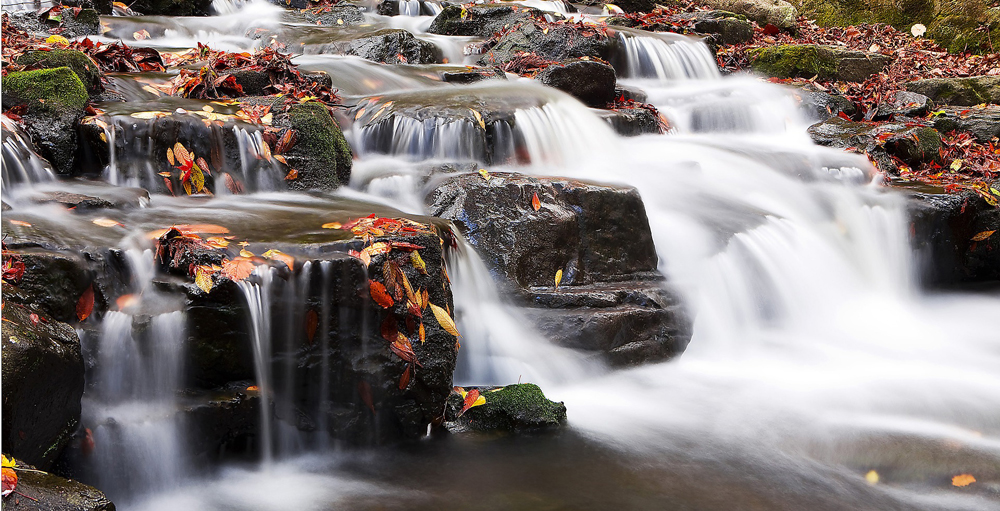 DOWNLOAD The Healing Old Wounds Summary Handout
Introduction
Healing Old Wounds is an experiential therapeutic technique designed from an amalgamation of a variety of psychotherapeutic modalities, most notably Psychosynthesis, Gestalt Therapy, and Humanistic-Existential Psychotherapy (see complete list, Appendix 1). This time tested method trains clients to have access to, and eventually identify with, their highest wisdom. This approach is not specific to trauma treatment, rather it uses known experiences of woundedness to build aspects of inner nurturing, comforting, and guidance. The end result is not only symptom relief but capacity to create meaning, creativity, and a life of intention.
Emotional Wounds and Belief Structures
Healing Old Wounds is built on the premise that surrounding an individual's ancient wounds, of the soul or psyche, are established and fiercely held belief structures that support the client, albeit in an archaic and primitive manner. The beliefs, picked up and carried at the point of injury, were intended to protect and manage the pain. Unfortunately, these beliefs were developed, most often, by a child and are unsophisticated and simplistic. Nevertheless, these beliefs generally go unchallenged and remain firmly held, all for the sake of emotional and physical protection.
Unless, the client challenges these beliefs, at the deep root of their development, they remain atavistically in place. Challenging beliefs can not be approached and changed simply from an intellectual or rational mind, for it was not build by reason but by primitive reactiveness, involving the amygadala and not the more rational frontal cortex . Organized response- and experience- producing memories, called emotional schemes in Emotion-Focused Therapy (1, 2), are deeply held, fiercely guarded, and often unconsciously or accidentally triggered. EFT sees these schemes as the main target of intervention and therapeutic change. The approach used in Healing Old Wounds relies on this same empathic resonance, using it as the pathway into belief structure alteration. The emotional bond is the conduit help-line through which the injured part of the self begins to open to the possibility of restructuring beliefs. Recent research suggests reconsolidation of memory is possible with emotional reengagement to the memory (3, 4). An empathic bond, between the memory (story) and the observer, acts as a portal into the deeply held belief structures of the mind, allowing the "conclusion patterns" and neurological wiring to be reconfigured. The end result is a new, more adaptive, story or belief for the injured part of self to hold and act upon.
Healing happens when the emotional wounds can be exposed and cleaned of their faulty protective conclusions and replaced with healthy supportive constructs.

Healing and the Role of Therapist
The bold uniqueness of Healing Old Wounds is that the corrective emotional experience is created, not by the therapist alone, but, more powerfully, by the client's emotional attunement with themselves. The therapist serves as model, trainer, and witness, to the healing agency within the client. In this way, the client begins to develop their own "inner wise man/woman", rather than relying solely on the wisdom of the therapist. This empowers the client and also protects the client from becoming dependent on the therapist as the source of healing. The therapist guides the client to access to their own internal wisdom. This is the most important aspect of this inner healing – like teaching a man to fish instead of offering to serve up dinner. Soothe a woman and you comfort her for a day. Teach a woman how to soothe herself and you comfort her for a lifetime.
Healing work of this kind is the most profound and deep work clients can do in therapy. It is challenging for the client and therapist. I often notice a strange pull towards avoiding this deep inner engagement, preferring, for the sake of my own comfort, to stay with the more superficial problem solving work of therapy. Yet, when I invite a client to participate in this deeper level of work, I am inevitably richly rewarded by the transformation in the client's relationship with themselves.
Indications that Healing Work May Be Needed
Not all clients are in need of healing work, although most can benefit from this process. In my practice, roughly half of my clients are directed toward this work.
Indicators that healing work is needed include:
An unfriendly or hostile relationship with self (e.g., self judgment, self criticism, self injury, etc.)

Ineffective self management (e.g., poor choices, dishonesty & deceit, procrastination, lack of follow through with commitments, dangerous behavior, inability to self soothe when injured, etc.)

Sense of self-estrangement (e.g., unaware of feelings and needs, going through the motions without access to joy, treating self and others as objects, etc.)

Intrusive unconscious processes (e.g., nightmares, compulsions, panic attacks, etc.)
Necessary Elements Before Beginning the Healing Process
A Clean Therapeutic Container
The depth of the work in Healing Old Wounds requires a therapeutic container that is emotionally non-contaminated, similar to the environment a surgeon needs before pressing the scalpel under the skin.
Several factors are required to provide this safe container for clients:
At the most fundamental level, the container must offer the basic qualities of the therapeutic triad; genuineness (congruence), warmth, empathy (unconditional positive regard). The therapist must demonstrate these skills consistently in their work.
The therapist must develop and hold a trustworthy connection with the client. Trust is built in several ways: a) demonstrating a clear understanding of the client's goals and the therapist demonstrating a clear plan for accomplishing these goals, b) having clear office policies and informed consent and sticking within those boundaries, c) showing intention to empower clients and not make them therapy dependent. Ruptures in the trust must be remedied quickly and skillfully, should they occur.
The therapist must have the ability to stay deeply attuned and present in their work. An ego-less state propels this work more quickly as the focus stays on the client's needs and affective state. The therapist must get themselves out of the way. I use a prism as a model/metaphor for this position. The prism spreads the light in all it's glory, but it cannot take ownership of the brilliance of the light. It is only the means through which the light is revealed.
As challenging as it may be, this work is essentially spiritual, requiring the therapist to hold many transcendent attitudes toward their client, attitudes like hope, forgiveness, non-judgment, and compassion. These attitudes, modeled towards clients, must be adopted by clients towards themselves in order to bring thorough healing.
Richard Schwartz identified eight qualities of the self observer in his book Internal Family Systems (5). These attitudes demonstrate the qualities of the Highest Self (connection, compassion, calm, curiosity, confidence, courage, clarity, and creativity) and offer a representation of transcendent attitudes.
Therapists must know how to examine, challenge, reframe, and redesign cognitions. This is the delicate aspect of this work. The therapist must not impose their conclusions and beliefs on the client, while at the same time gently help clients assess the health and fitness of their personal belief structures. A trust in core goodness and the innate drive towards health & wholeness, makes this work possible.
Having tools on hand to teach cognition-challenging can be helpful. Self help books (e.g., Feeling Good, David Burns (6); ACT, Steven Hayes (7), etc.), Distorted Thinking Cards, Elsbeth Martindale (8), and ROLF Filter handout, Elsbeth Martindale (9) can assist you in these conversations and in demonstrating your expertise and knowledge base.
Finally, the therapist must demonstrate adroitness in training clients in building skills in self-management – particularly self-soothing and self-advocacy. The therapist must take an active role in training their clients in therapy. This means they aren't afraid to take corrective measures to interrupt negative actions on the part of the client (e.g.: negative self-talk, harmful self-definition, dishonesty, etc.). This interruption serves as modeling for the client, for they will need to know how to self-correct their own negative patterns when they come into awareness. Higher self attitudes need to be demonstrated during these challenges.
Tools to educate clients about self-management include self help reading (e.g., Self Compassion, Kristen Neff (10); DBT Skills Training Manual, Marsha Linehan (11), DBT Skills Workbook, McKay, et al.(12), etc.) and hands-on tools for therapy (e.g., Distress Tolerance Activity Cards, Elsbeth Martindale (13)). These, in addition to specific training groups and courses, can be very useful in supporting clients growth in self-management skills.
The role of the therapist is to serve as role-model, guide, witness, and trainer of the client. The goal is to help clients develop skills and attitudes of connection, patience, attention, and compassion towards themselves. A therapist's should provide a safe space, like a big cauldron, where a client can dump all the components of their emotional experience. In this ample container the client's heart will be held, without judgment, and their feelings honored and reflected. The therapist is demonstrating skills their client will later be asked to embrace and perform for themselves.
Prerequisites for the Client
Before clients are invited into this work it is helpful for clients to have an understanding of several important concepts.
First, they must be able to self-observe. For many this is a foreign concept. The ability to step outside one's self, to see their actions, feelings, and thoughts with some objectivity is necessary. Sometimes people are confused by this or uncomfortable by the dis-identification process. Keeping a simple mood chart is a helpful way to introduce the concept of self-observation. This is where psychology, as the science of behavior (i.e., observing data, making predictions, running experiments, & evaluating outcomes), becomes a helpful concept. Activities that can increase self-observation and reflection include, journaling, meditation, mindful awareness, listening to self-talk, examining choices and behavior, and speaking about one's self in the third person.
Teach your clients to know how to observe without judgment. Explain how judgment interferes with contact. Share the Highest-Self qualities and ask them to practice these as they embark on this work. These qualities are essentials to strive for in exploring the deep inner world.
This process is also facilitated by clients understanding themselves as multifaceted, a conglomeration of many parts. This is a common concept in therapy work (e.g.: Gestalt, Internal Family Systems, Psychosynthesis, Voice Dialogue, etc.). Healing Old Wounds relies on dialogue between parts of self, specifically the injured part and the inner healer. The concept of parts-work needs to be familiar and normalized for clients. I use Matryoshka, Russian stacking dolls, as a great metaphor for the many aspects or parts of self. Selves in a Box by Tamar Stone (14) is a card deck of 52 sub-personalities that can also be a helpful teaching tool of this concept.
Clients need to become familiar with the language of feelings and needs. Expanding affective vocabulary is often helpful. Seeing nuances between different feeling states will be necessary when the healing work begins. I offer clients lists of feeling words, arranged by category, to help guide them in this expansion of emotional language.
Help clients understand and get curious about the needs that underly their behavior and feelings. All actions proceed from needs but these driving principles are often neglected and left unnamed. Nonviolent Communication (Rosenberg, 15) is a great resource for clients in understanding the importance and relevance of need identification.
The client must be open to developing skills in self-management. They are the only ones who have the power to make their life any different and must (eventually) own responsibility for creating the life they want. Client's lost in a victim stance will be limited in using this approach effectively, as it requires full participation and a willingness to learn. Skills taught and integrated into healthy self care include, emotional regulation, self-advocacy, building social support, and investment in symptom management. Clients need not have these skills but must be open to learning these skills in therapy.
The client should have adequate ego strength, especially the ability to not feel fractured and dissociated by parts work.
The client must have developed trust in the therapist. They must be willing to be guided and must trust the therapist is skillful and confident to lead them into deep intra-psychic experiences.
Steps in the Healing Sequence
There is a basic sequence of steps in the process of Healing Old Wounds. The steps build on one another in a progression towards engagement and relationship with self. There is great flexibility in this work. Pace and sequencing should be determined by the client's readiness and tolerance for the work. Most clients find this work to be highly rewarding, even in small steps, so little ongoing pressure needs to be applied to picking up where they left off in previous sessions.
Within the context of a healthy and secure relationship, make an invitation with your client for exploring deeper work. There are any number of ways for making this invitation. "What would it be like to lead your life with the sort of guidance and structure that was kind, self-supportive, and encouraging?," might be a way to frame things for a client stuck in self-distain. "Would you be interested in exploring some work in therapy that would take you to a more positive connection with yourself?," is another more general invitation. I might explain the process briefly if I think this would increase the client's willingness to experiment.
I would never say, "I want you to…" with clients. This is antithetical to this work. It is not "for us", the therapist, that clients would open themselves to examining their deepest wounds. It is for them, and it is only when they are ready. This level of sacred trust in the client's capacity to choose and to know when to dive-in is essential to the effectiveness of this approach. Just like a butterfly emerges from its cocoon in it's own time, your client will be strengthened by the struggle to free themselves from their own old and constricting story. The therapist's job is to simply to provide the right environment and gently invite exploration.
Once the client claims readiness and willingness to deepen their self-understanding invite the client to tell a story of an early life wounding. Ask them to tell this story as a narrative of what happened, who was involved, and how things turned out. Any story of wounding will serve as an entrance point. It need not be their "most painful" story in order for this work to be effective. In fact, starting with a less traumatic story may be the best way to begin to build trust in the process. I usually simply say, "Tell me a story of a wounding from a time when you were still under the care of your parents."
If the client is unsure about which story to bring forward may elaborate to tell the client that almost any story of wounding will provide the necessary content for exploring the inner structures of habitual and ineffective thought patterns. Faulty/unwise/hastily-designed beliefs tend to surround almost every story of wounding. Since these early injuries were experienced and then managed by a child, how could the conclusions drawn from these experiences be anything but primitive, simplistic, and full of inaccurate conclusions?
After the story is in the room, ask the client if they can identify the feelings they felt during and around the time of the injury. Help them name the variety of feelings experienced, often this is quite broad. Offer a feeling list if they have any trouble finding language or showing breadth of the emotional experience. Using emotional language and having a large feeling vocabulary helps to capture the nuances of felt experience.
Make a list of these feelings as the client identifies them. Take the role of scribe to your client's experience. This demonstrates you are taking their feelings seriously, something they will need to do as well. Having a list will be helpful in the next step of this process.
An empathic bond between the injured self and the healer is necessary in order for the wound to be fully examined, cleaned, and brought into wholeness. Since, in this approach, we are wanting the client to step into the role of healer instead of the therapist being healer, we may need to teach the client about how to empathize. The more emotional content gathered, identified, and re-membered, the more likely an emotional connection will occur. Capturing feelings, both in name and in felt experience, is the first step in forming an empathic bond.
Use language of disidentification (17) with the wounded part of the client. Talk about "the child" or "the wounded part,"

 

as a way to help them see that this injured aspect of self is not all of who this client is. Experiencing the injury as something that happened to an aspect of self allows the client to view the pain without being lost in it or identifying with the injured part. Build the client's capacity to sit in the seat of the observer, noticing feelings without being reactivated by the feelings today.
You might say things like, "So, the girl felt ___, ___, and ___. What else might she have felt during this ordeal?" Disidentification is essential in order to bring healing. The healing comes from a place not identified with the woundedness, but from a voice of strength, wisdom, and hope. This is the voice that clients can be trained to know, access, and embody as needed. Individuals can't step into the role of healer if they identify solely with their woundedness.
After the list of feelings is compiled, ask the client if they are ready to go to the next step of forming an empathic bond with the injured part of self. Explain that things will get a bit more complex and powerful and they need not be in a hurry. Follow the adage, "Go only as fast as the slowest part of you is willing to go." This allows you to meet with less resistance and gain the client's cooperation with deepening their engagement with themselves.
This is a fine place to break in the work if there is any hesitation or if time is running low on the session. Another adage I embrace is, "The unconscious mind has no sense of time." I use this to tell clients the wounded parts of self will be ready and willing to be healed tomorrow as much as today. There is plenty of time for this work. I find going slowly to be a powerful way to demonstrate respect.
When the client is ready to go to the next step, ask them to imagine going to the bedroom door of the child that experienced the injury, the very night of the injury. I often say, "Imagine you could stand outside of this child's bedroom door. Tell her you are his/her future self and you are here to connect about the incident that occurred that day." I ask, "Would the child welcome you in, would they bar the door, or would they ignore you? Just imagine standing there and knocking and let's see what happens." I ask the client to envision their wisest and most compassionate self showing up to make contact with the hurt part of themselves. This ability to think back in time and vision the possibility for care and comfort begins the process of healing by creating a reparative connection.
Sometimes the wounded child doesn't want to open the door to let the wise self enter. This is not completely uncommon (10 – 20% in my experience). Whatever the child's response to this imagined event is fine. The child is given the power to lead the contact. (Remember, "Go only as fast as the slowest part of you is willing to go.") To build a healthy relationship, the child must know that his/her voice counts. When clients go at the pace the injured part sets, they show this part respect and caring.
In response to any resistance, the wise adult could do a variety of things. The could make a gesture of goodwill by slipping a note under the imaginary door to the child's room, telling of their hope and intention. The caring adult may need to come back again and again, to knock and wait patiently for the child to develop confidence in wisdom's trustworthiness.
The book Circle of Stones (Duerk, 16) serves as a good model of the attitude to display when seeking contact with the wounded or hurting parts of self. I often read the section "How might your life have been different if…," as it relates to depression (pg.35), to my clients as a description of the gentleness and presence that induces empathic connection.
As contact is initiated with the wounded part, it is helpful to notice the experience and reaction to the desired contact. Is the wounded part open and receptive or cautious and closed?

 

Here are some questions that can help clarify the strength of the connection between the injured part and wisdom (aka: "Wise Woman/Man"). Ask the client to use their imagination to determine:
Is the child willing to have you come in the room?

How does the child indicate you can enter the room? Does the child come to the door? Does it call out from across the room that it is okay to come in? Does it merely crack the door to peak out? Is it hesitant to open the door? etc.

If contact is made, was there eye contact between the child and the adult? This is often a strong indication of the trust level in the relationship.
Essentially you will be looking for signs to tell whether the relationship is open or closed, trusted or cautious. The questions often come quite naturally as you inquire about the signs of connection.
I caution clients, when by habit or privilege, they move right into "sitting on the child's bed." This is a bold step, from disengagement to intimate connection. I suggest the client wait for a clear invitation to move in this far. This provides a great opportunity to discuss the dangers of letting people in to personal space before vetting their trustworthiness. Especially the wounded parts of self should be cautious  about allowing engagement with others who have not demonstrated trust. I find, all too often, that emotionally hungry clients are not cautious enough about who they allow into their lives, leading to potentially abusive connections. The metaphor of wisdom meeting wound provides a great opportunity for this conversation.
To deepen the trance experience of this work, you can ask the client to tell you about the layout of the room, the colors, decorations, furniture, etc. This process engages the client more deeply into their felt sense of the child's experience during that time. Ask also, "Where in the room does the child go once you enter?" (e.g.: sit on the bed, stand staring, busy themselves in a book, etc.) All this imagined experience fosters the disidentification and, at the same time, deep resonance with the child.
Because it is a child that the self of today is visiting, I find clients generally take a gentle position toward this aspect of themselves. Gentleness and attention towards self is the attitude to cultivate. This is the attitude that, when familiar and known, will be the best path back to connection with self at any experienced age, including their current life.
Before dialogue begins, as the therapist/guide, check your sense of the safety of this contact. Like supervised visitation, if the situation is not safe for the child the contact should be discontinued. I've witnessed a very limited number of clients approach the child with distain and judgment. This, of course, is not healthy and, as the supervisor of this situation, not allowed. I stand up for the child's rights to be treated with respect and curiosity. I tell the client they need to build some additional skills before the next visitation. Client's have understood these limits and are generally relieved to disengage.
Given a safe environment, ask the client to engage in dialogue with the hurt part of self. I explain the goal is to establish an empathic bond between the wiser man/woman of today and the child. An empathic bond is created when the hurt part of self feels seen and understood by the healer. By emotionally attuning with the hurt part, the wounded part begins to trust that the healer "gets it" and can be allowed deeper entrance. Naming the feelings experienced in the injury, asking if they are accurate, and checking if there is more to share, are all important steps in establishing an empathic connection.
Suggest something like, "Tell the child you saw what happened today. Tell them you imagine they had some strong feelings about their experience and you want to let them know you get it." The client has now turned their gaze, and engagement, toward their own previous injuries. Invite them step into the role of compassionate observer, so they can build the capacity to engage with their injuries from a position of their higher self qualities.
This step is often challenging for clients; to "talk out loud to themselves." With a little explaining about the healing possibilities of an established emotional bond, most clients are willing to step up to the challenge. I often suggest the client may start by imagining the dialogue in their head at first and then report to me what is being said. Eventually, with normalization and practice, this work becomes quite natural and familiar.
Again, you want the client to identify with the healer not the wounded self. So, we are focusing more on what the adult says out-loud rather than the child. I often want to actually hear how the client is talking to the child so I might suggest, "Let me hear what you are saying to the child." This provides a great opportunity to teach basic relational skills, demonstrating reflective listening, emotional attunement, and a confident tone. I may model the different ways to open or sustain a conversation at this level. I sometimes see this like cleaning of corroded battery cables, the contact may be in place but the corrosion prevents energy flow. We want to clean the conduit line so healthy and full contact is established. This part of the process is essential. Like laying down a new road, this path will be traveled again and again as the client becomes more conscious of their relationship with themselves. A healthy internal dialogue will provide the pathway to self-soothing and self-management.
In this dialogue, the wise man/woman starts by letting the child know he or she is seen and understood, basically saying, "I saw what happened and I bet you felt ___, ___, and ___." This establishes an emotional bond between the client of today and their own woundedness. Stay here in this sweet spot for as long as needed, for the adult to feel the connection and for the child to feel understood. At this point, the client is serving as their own inner therapist, offering a clean container to themselves, just as the therapist offered to the client. As the therapist/trainer you are teaching your client the basics of Rogerian therapy and asking them to practice these skills with themselves!
I often find myself looking away from the client while this exchange happens. This feels respectful somehow, like giving them (the adult and child) a bit of privacy. I find this especially true if the client becomes emotional or awkward in their contact. I don't want the client to feel scrutinized by me and looking away communicates, "you've got this, I won't intrude." This is never by rule or design, just respect.
It is important that the client not identify with the child at this point. Redirect all conversation where the client may speak in first person for the child, and instead reinforce the disidentified position with the child and an identified allegiance with the "wise woman of today." If the client says, "I felt really scared and alone," ask them to "Let the child know you get this. Tell the girl, 'I understand you were terrified and felt all alone. That would have been very hard.'" Don't shy away from interrupting the old identification. You don't want your clients to continue to equate themselves with their injuries, rather you want them to find capacity to step outside their woundedness and into the role of healer for their injuries.
Deep empathy is acquired by identifing not only feelings but the underlying needs connected to the feelings. Marshall Rosenberg, Ph.D. (5) does an excellent job speaking to the issue of understanding needs in his Nonviolent Communication material. Rosenberg sees expressing needs as the remedy for an unhealthy fixation on analysis, judgment, and blame. It is not essential to focus on the child's needs at the point of injury, but it is often a very helpful step to add. You might say, "What do you think this girl/boy was needing in that situation?" This focus can deepen the client's connection with the injured part of self by seeing clearly that it was in need of something it did not receive. Building language for needs is an important psycho-educational task in therapy and weaving it into healing work can prove instructive and powerful. Having a list of universal needs available will make this exploration much easier.
With this empathic connection formed, the wise adult of today may wish to share some personal reactions to how the child was treated. They can speak from the place of, "If I were the parent in charge…" The client, now identifying as the wise parent or healer, can tell the wounded child how they would have prevented the injury from occurring, had they been the parent in charge at that time. The healer may also say what they would have done to soothe and comfort the injured child if the injury had not been preventable. Essentially, the wise man or woman is modeling a new option, in fantasy only, but this re-visions for the injured self possibilities it may never have considered. The injured aspects of self begin to develop trust and hope that the adult in charge today has the intentions and means to protect, prevent, and assuage pain. Presented with this alternative perspective, the wounded self is given a choice of internal drivers, the old structures set up in childhood, or the new narrative of the wise healer. (Mirror therapy, for healing phantom physiological pain, may provide a good example for the curative power of imagining alternative perspectives. The brain seems able to be tricked into changing neurological pathways when presented with information contrary to its previously held conclusions.)
After feelings and needs are reflected, this is another fine and natural place to pause the work and return another time. This is usually as far as I am able to go in any one session. I might say to my client, "Let's stop here for today and come visit the child again next session." Again, because the unconscious mind has no sense of time, this is an easy agreement to reach.
I will often ask the client to find a way to say good-bye to the child that feels good to them. Maybe it's tucking them in bed, kissing them on the forehead, or some other gesture of sweetness. Many times I will tell my client to, "Reach into your imaginary pocket and see if you have something you would like to leave with the girl/boy today. It could be anything. See if anything is there." This is a playful thing to add and again deepens the sense of connection.
Only after an empathic bond is formed can the client gain full access to the belief structures that were formed around the injury. It is access to these structures that provides the potential for cognitive reconstruction at the core levels of the client's conclusions. This is key to the healing work for it offers the possibility of establishing new belief pathways to the neocortex. To explore and expose the beliefs that formed around the wounding, ask the client to identify the conclusions the child made as a result of their experience that day. These beliefs are part of the coping strategies used by the wounded self to survive and protect from further injury. The problem with these beliefs, as stated earlier, is that they are often primitive, unchecked, and developed by a child. Because they provide a sense of protection, they are often carried forward in life and tenaciously held without regard for their utility or benefit.
Through the established bonded connection, ask the client to engage their injured self in a conversation about the beliefs they picked up or were cemented in place by their experience of injury. Because of the intention to continue disidentification with injury, suggest client not speak from the child's voice but rather speak to the child about their suspected conclusions. You might say, "Ask the child if they concluded ___?," or "Tell the child you see they probably concluded ___ that day," or "Did the girl/boy conclude ___?" Suggest they look to see if the child is nodding in agreement to their suggested beliefs. The client is demonstrating, to the wounded self, that they really understand their pain as well as the conclusions they came to. This builds internal trust as the child learns that wisdom is accessible, empathic, and able to understand. Again, we are building the wise observer and demonstrating it's skills to the wounded parts of self. Inner bonding is practiced and reinforced.
Through the portal of the empathic bond the beliefs are accessed, captured and catalogued. As the client identifies the beliefs picked up during the wounding, the therapist writes them down, making a thorough list of all the conclusions that were drawn. There may be conclusions made by the child about their family, their environment, and the world. These beliefs can be both healthy and toxic. Write them all down, letting the client know you are recording so they are free to keep the dialogue going with the injured part of self. Help the client gather as much information about the child's conclusions as possible.
This is a perfect place to take a break in this work. The break allows the therapist and client to see all that has transpired so far. Make sure to assist the client in respectfully disconnecting from their contact with the wounded self, agreeing to return to finish the work. Suggest the client say something like this to the child, "We need to stop for today but I would like to come back. Would you like me to return?" The answer is most often an enthusiastic "yes!" Use the "imaginary pocket" strategy, as described above, if desired.
Outside the bedroom connection with the child, examine the beliefs of the wounded self with the client. Look through the list of identified beliefs captured by the therapist. Determine which beliefs are wise and should be preserved and which are harmful and unwise to cling to. Encourage the client to think through the reasons for concluding a belief to be unwise. Often circumstantial beliefs have been held as global beliefs. Many times categorical beliefs are formed without adequate data. Help your client sort through the deeply held conclusions of the child and determine if they agree with the conclusions themselves. Would they encourage their own children to hold a similar belief? Ask them to form a reasonable argument for shifting the belief.
Use a belief filtering device (e.g, ROLF filter (9)) to talk about the difference between healthy and unhealthy beliefs. Help your client craft a conclusion that can pass through the test of being realistic, client owned, life-enhancing, and flexible, for these types of beliefs are not harmful to hold. This is another point at which skillful psycho-education is essential. Ask the client to formulate a replacement belief they would like the child to hold in exchange for the old archaic structure. Encourage your clients to write these beliefs down for the sake of reinforcement and for reference when they return to dialogue with the child. This process of scrutinizing beliefs can take a whole session to accomplish. This belief filtering process is an essential life skill and deserves adequate time and attention.
Healing the emotional wound continues by clearing unhealthy belief structures and replacing them with life-affirming and self-supporting constructs. These replacement beliefs must be realistic, chosen, life-enhancing, and flexible in order to support and sustain growth. The hurt part of the self may not have considered any alternative beliefs up until this point. This is an educational process, only possible once the wounded self is engaged in a fully trusting relationship with the healer.
When these replacement beliefs are clear, ask the client to show up again at the child's door and knock. See if entrance is granted and, when inside, ask the child if they would be open to a discussion about their conclusions. Once a, "yes" is granted, ask the client to discuss the beliefs, one by one, with the child, identifying what is healthy or unhealthy about each. Before moving to the next belief ask the client to offer the child a replacement for any harmful beliefs previously held.
Help the client check in with the child about their response to having their old beliefs challenged and receiving new beliefs to hold. Ask them to ask the child if this work was helpful, if they liked feeling connected with wisdom, and if they would like to keep the connection open.
Help the client set intentions for future contact. Ask them to speak of their willingness to be accessed as needed. They may wish to return soon just to check in with the child. They may want to take on another story of injury and visit the child at a different age, reinforcing their skills at self-care.
It is helpful for clients not to "promise to always be there" when the child needs them. Instead set up a realistic offer and intention like, "I'd like to be an advocate and support for you. I desire to stay in contact with you. If you need me and I seem far away, you have my permission to make your needs heard by giving me a sign that would be hard to ignore (e.g.: headaches, depression, annoyance, etc.)"
Outside of the inner work with the injured parts of self, define the new relationship between injury and wisdom. Show the client they have demonstrated the skills of a good therapist, good mother, wise woman, inner healer. They offered to their own pain: time and attention, listening, highest-self attitudes, self-empathy, self-compassion, soothing & comfort, challenging toxic beliefs, designing healthy replacement beliefs, and future availability. This is awesome! Celebrate this success with the client.
It is helpful to explore the relevance of this healing work in the client's day to day life. Help your clients identify any current self defeating patterns of behavior and thought that may have developed from holding unchallenged and unhealthy beliefs. Explore how alternative perspectives may allow for growth beyond survival. Discuss ways they can keep engaged in a relationship with themselves.
Suggest homework. Ask the client to check in with their injured self. Stand at the door, peak in the room, or stop by for a visit; whatever the child is interested in receiving. Remind the client to practice listening to the needs of the child and going at their pace.
Repeat this healing process until the internal skills are well developed and easily accessed.
Reflections on Healing Old Wounds
There are many benefits of this approach to healing in psychotherapy. There are benefits to using this approach, rewards to the client, and benefits to the therapist. These are outlined below.
Benefit of the approach in general:
Cuts through avoidance of facing pain

Hard to walk away from an injured child asking for help

Induces self-empathy by reconnecting with the needs of the self

Demonstrates emotional pain as a dismissal of a core need

Exposes faulty belief structures

Allows creative access to restructuring beliefs

Integrates new cognitions with old emotions

Resistance to skill-building is removed, seen as necessary for a child's well-being.
Benefit to the client:
Increases self-knowledge

Moving from a position of self-estrangement to self-engagement

Increases ability to listen for feelings and needs

Increases self-advocacy for getting needs met

Develops self-empathy and self-compassion

Increases

 

ability to hold higher self attitudes towards self and others

Increases ability to interrupt habitual reactive patterns

Allows for healthy disidentification with injured self

Forms an internalized alliance with wisdom

Offers an understanding of how to care for self and provide internal corrective emotional experiences, repeatedly

Increases ownership of responsibility for self-management and life design (including self-soothing, self-validation, self-advocacy, and self-authorship)

Allows for a new internal narrative of self, wisdom now paired with injury

Offers access to a repeatable model for managing both injuries and challenges

Provides new neural pathways in response to primary emotional activation
Benefit to the therapist:
Feel of success in empowering clients

Direct access to the root/source of client's injuries, not just the secondary manifestations of their pain or coping

Able to step into role of teacher rather than healer, outcome expectations become more realistic

Teach what you already know – how to build healthy relationships – intra-personally (i.e, how to build a skillful inner therapist)

No need to take ownership or responsibility for client change

Clients less likely to form dependent relationships

Can enjoy the privilege of working with spiritual content verses pathological focus
References
Greenberg LS, Paivio SC: Working with the Emotions in Psychotherapy, 1997.
Oatley K: Best Laid Schemes. Cambridge, UK: Cambridge University Press, 1992.
Moscovitch M & Nadel L: Memory consolidation and the hippocampal complex – Current Opinions in Neurobiology; The Guilford Press, 1997, 30.
Nadel L & Bohbot V:

 

Consolidation of memory; 2001; Hippocampus 11:5660. 

Schwartz, Richard: Internal Family Systems Model. The Guilford Press, 1997.

Burns, David: Feeling Good: The New Mood Therapy, Harper, 2008.
Hayes, Steven C. and Smith, Spencer: Get Out of Your Mind and Into Your Life: The New Acceptance and Commitment Therapy, New Harbinger Publications, 2005.
Martindale, Elsbeth, Distorted Thinking Cards: CourageToBloom.com, 2005.
Martindale, Elsbeth: ROLF Filter (handout), CourageToBloom.com., 2009.

Neff, Kristen: Self Compassion: A Healthier Way of Relating to Yourself., William Morrow, 2011.

Linehan, Marsha M.: Skills Training Manual for Treating Borderline Personality Disorder, The Guilford Press, 1993.
McKay, Matthew, Wood, Jeffrey C. and Brantley, Jeffrey: The Dialectical Behavior Therapy Skills Workbook, New Harbinger Publications, 2007.
Martindale, Elsbeth, Distress Tolerance Activity Cards: CourageToBloom.com, 2007.
Stone, Tamar: Selves in a Box. StillStone Press, 2011.
Rosenberg, Marshall: Nonviolent Communication. Encinitas, CA: Puddledancer Press, 1999.

Duerk, Judith: Circle of Stones: Woman's Journey to Herself. LuriaMedia, 1990.

Assigoli, Roberto: Disidentification Exercise (found in Psychosynthesis:The Elements and Beyond (by Will Parfitt, PS Avalon, 2006.
Appendix 1: Similarities with Other Therapeutic Models
Healing Old Wounds is trans-theoretical. It is formed from an eclectic blend of theories and can be integrated into nearly all theoretical approaches.
Voice Dialogue – conversations with parts of self
Gestalt Therapy – parts work, experiential, active, empty chair
Existential Psychotherapy – facing existential givens with courage, hope and meaning
Cognitive Behavioral Therapy – focus on belief structures, cognitive restructuring, confronting distortions, exposure approaches to emotional pain, interest in homework
Internal Family Systems – self-management, self qualities
Psychosynthesis – higher self access, dis-identification, sub-personalities
Adlerian Psychology – educational model, exploring private logic, focus on belonging, democratic
Psychodynamic Therapy– impact of family of origin, history provides material for process of transformation, interest in woundedness as repository of unhealthy conclusions
Self-Psychology – focus on self-attunement and empathy, examining and healing unmet emotional needs
Attachment Theory – developing secure attachment, building alliance and repairing alliance ruptures
Interpersonal Theory – qualities of healthy relationships and skills for relational engagement, development of language for emotions and skillful expression
Narrative Therapy – watching the story & rewriting
Emotion Focused Therapy – interest in emotional schemes, empathic attunement, exposure to painful emotion in session, integrating cognition & affect, regulation of emotion, changing the narrative, corrective emotional experience
Client Centered Therapy – essentialness of therapeutic triad, process vs. symptom focus, client defined goals.
Transpersonal Psychology – transcendent emphasis, utilizing higher-self attitudes, focus on creativity and client potential
Humanistic Psychology – innate tendency toward health and wholeness. emotional attunement, importance of empathy, non-pathological model
Regression Therapy – Reclaiming Your Life, Jean Jenson
Interactive Guided Imagery – Guided Imagery for Self-Healing, Martin Tossman
Inner Bonding – Margaret Paul
Self-Parenting – John Pollard