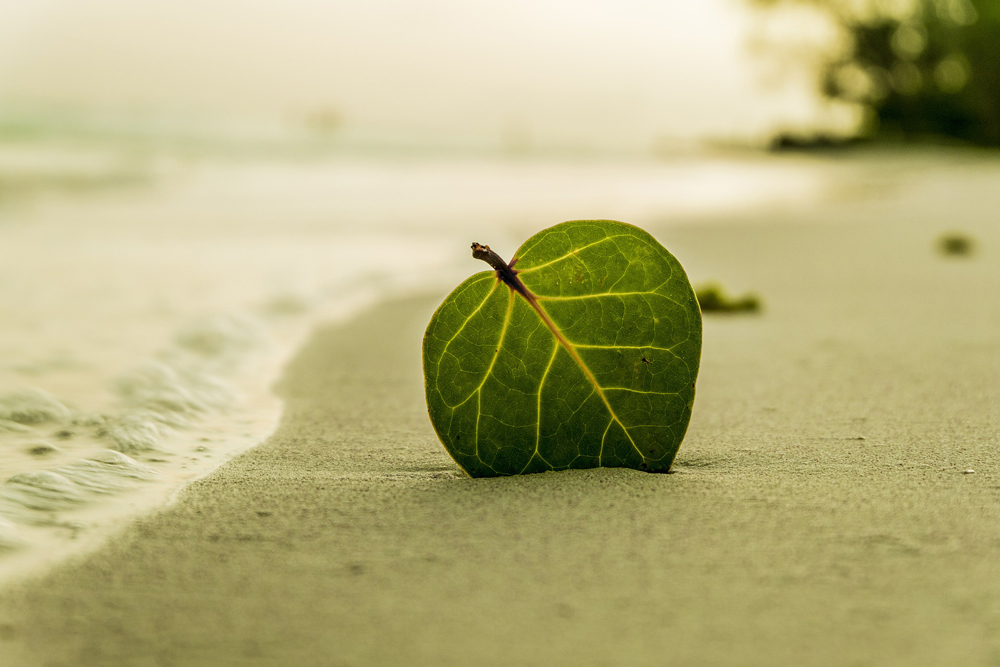 Carla loves her work. She sees 20 – 25 clients each week as a therapist in her private practice. She comes home to a wonderful family of two adorable, although imperfect, grade school children and a loving partner. It all looks so good, from the outside. But, if you could see into Carla's heart, you'd see she is dragging. She is physically exhausted, more cranky with her kids than she wants, and she'd tell you she "hasn't had time for herself in what feels like an eternity." Her best friend, also a therapist, commiserates with her about the challenges of a busy work and family life. They conclude this is normal and just part of the territory of being both professionals and parents. So, Carla trudges on.
Carla recently found herself showing up at work with a sense of dread and exhaustion. She noticed herself looking at her calendar and exhaling in exasperation, when she saw the name of a weekly client whom she feels, "sucks the life out of her already drained existence." This is no way to work, no way to live, and clearly not a positive mental health selling point for her clients. She knows she shouldn't preach to others that they should do self-care when she is neglecting to create this care for herself. Thankfully, Carla found her way into my office and we began to examine the dissatisfaction that hid behind her "successful life."
I saw a bumper sticker once that said, "Take my advice, I'm not using it." This is Carla's situation. She helps her client's see the importance of good self care, yet she is unable to practice this effectively for herself. Where does Carla start if she wants to turn this pattern around? How does she become more skillful at listening to her own needs, attending and nurturing herself effectively, so she can reap the rewards of feeling alive to her work and available to her family?
There are several very important things you can do regularly in order to keep yourself restored and able to show up to your work with a sense of enthusiasm, fullness, and availability. These activities fill up your personal cup so you have the nourishment to offer those who seek your assistance. You can't be perfect in doing these things all the time but each of these elements will enrich you whenever you participate in them. I will discuss three of these activities in this article and address several more in an article to be published next month.
My hope, in addressing these issues, is to remind you of strategies you probably already know, but, just like Carla, may be forgetting to prioritize them in caring for yourself. As a therapist, your own self is your best tool. If this tool is left to rust or dull, you aren't able to serve as a model to your clients or offer your clients the quality care they deserve. This article is an invitation to step into greater participation in the care of your self.
1) Create Regular Time for Reflection
Reflection is the tool that allows you to build conscious awareness of your life and needs. Reflection allows you to observe, intervene, steer, and adjust as needed. When you keep yourself too busy, or too distracted, you miss out on the opportunity to be mindful of what is happening with yourself and in your world.
Carla would tell me she has no time for reflection. She claimed she had too much to do to just sit back and reflect. I understood her challenge. She had a full and successful life. All the activities she participated in seemed essential and valued. Where would she find the time to create time for reflection?
There is an apt quote by Confucius, which states, "By three methods we may learn wisdom: First, by reflection, which is noblest; second, by imitation, which is easiest; and third by experience, which is the bitterest." Is it a noble act to create time for reflection? It sure beats the bitterness that comes from the experience of letting your personal cup run dry.
Carla was learning by experience and this was leaving quite a bitter taste in her mouth. Pain is a great teacher and Carla's pain was screaming for her to shift things up. Carla began exploring ways to fit reflective time into her busy life. She became willing to run an experiment for a week to see if a small dose of reflection might offer her desired benefits. She decided to assert her "coffee time" as her reflective space. She asked her family to leave her be when she had her coffee mug in hand, stating to them this was her time for "contemplating how to be a better mother," and needed alone time to make this happen. She took this 10 minutes as her time to think through her day, listen to her own longings, and plans for keeping herself better nourished emotionally. She used a journal to store her ideas, gratitudes, and plans. Carla started with a small change. This little act was do-able and began the journey in the direction she desired.
Think for a minute about the ways in which you have created successful reflective space in your own life. Did you have a routine of silent contemplation in the morning? Did you find the best reflection in the woods or working in the yard? Was sitting in meditation or prayer an effective method? Some people write poetry or journal entries. Some reflect best in a non-familiar place where distractions are limited. Some prefer a structured setting where guidance and instruction sets the parameters and expectations. There are so many ways to bring yourself to this reflective space. In fact, you likely tell your clients all about this on a fairly regular basis. But, are you claiming this wisdom for your own life? Your life will feel more nourished if you do.
As Carla took time to reflect, even in this small 10-minute-coffee-time manner, she began to feel a sense of spaciousness. She started seeing what she could limit in her life and what she longed to add. She began talking with her partner about shifts they could make in their schedules and ways to spend more time together in creative activities.
We all know that theoretical discussion alone doesn't usually bring about a plan for change. Carla wasn't going to make anything in her life better by just thinking of what she should do, she needed to take action. What helps cement intention into action is to name a plan aloud, to hear yourself claim it, and to commit to following through. If you are needing more reflective time in your life here are some sentences to read aloud and answer for yourself. Hear yourself speak your truth and let this experience call you into helpful action.
The best place for me to be when I need self/life reflection is …

The amount of self-reflection in my current life is abundant, adequate, lacking (pick one).

I will make space for reflection (when) … by doing (what) …

I feel … when I think of creating this kind of reflective place for myself.

The supports that could help me in moving toward more reflective time include …
By filling-in these statements you, like Carla, are taking small, but meaningful, steps toward your own self-care and emotional nourishment. Take another action step, if you want to keep this momentum moving. Mark Twain had it right when he said, "The secret of getting ahead is getting started. The secret of getting started is breaking your complex overwhelming tasks into small manageable tasks, and starting on the first one."
2) Set Clear Boundaries with Your Work
As Carla looked at her work life with more scrutiny she noticed how often she thought about her clients when she was at home. She worried about them and often thought about ways she could have been more skillful or strategic in her recent sessions. She found herself telling her partner about her sessions and began feeling uncomfortable she was walking a fine ethical line.
How often do you take your work home? I'm not necessarily talking about the paperwork, but the emotional concern and weight of your client's challenges. Are you losing sleep from worry? Do you catch yourself talking about your clients outside the office or consultation/supervision? Are you texting or emailing clients from home regarding their treatment? These are signs your boundaries are thin or nonexistent and it is one of the hazards of our profession. Your clients are struggling and their lives can be pretty messy. It can be a difficult task to leave the concerns of your clients behind when you've just spent the day deeply invested in examining, understanding, and attempting to solve their challenges with them.
Carla began to see how she was having a hard time setting her client's concerns aside. She was carrying her client's issues around with her and reliving her sessions in ways that were setting herself up for burnout. She needed to find a way to leave her work at the office so she could be fully present in the other aspects of her life. I told Carla about my metaphor for my work. I told her that what helps me with setting boundaries with clients is to remember and clarify my role as a seller of tools, not the repair person. My job is to assess what tools my clients need in order to accomplish their goals. I cannot do the work for them but I can equip, support, and train them to use effective tools in a skillful manner. Progress is really dependent on my client's investment in making changes. If I am working harder than my client something is wrong with our dynamic and needs to be addressed. I helped Carla see her role as a supporter and trainer of her clients but not the agent of change. Carla began to give the responsibility for her client's change and growth back to them. She took responsibility for teaching skills and tools to her clients and supporting them in utilizing these to create the lives they wanted. This shift brought Carla much relief.
Carla began making a clear boundary between her work and the rest of her life. She designed a little ritual she could do before leaving her office. She began putting her hand on her office door as she exited, mentally asking all the worries shared in the office to remain in the office and not follow her home. This was surprisingly helpful. She set an intention to leave the heaviness of her work at the office, to be picked up and managed again when she returned.
You, too, can find ways to clearly mark your work time as separate from your family, play, or personal time. You can set boundaries around your client's access to you during your personal time. Let them know the kinds of contact, including calls, texts, and emails, you are willing and unwilling to take when you are not in the office. In my verbal informed consent with clients I let them know that "electronic communication is only for scheduling or referrals and not for clinical exchange." Sometimes I need to remind clients of this, in a direct and friendly manner, since many clients commonly just shoot off a message when thoughts come to their mind. Find your own ways to keep your home and private space sacred. Be fierce in your protection of your time. These strategies will keep you from burning-out in the important work you are doing.
3) Make Connections with Healthy Others
You can get a skewed view of the world if you work your whole day exploring people's problems and pathologies and don't balance that with connections with folks who are healthy. Many are drawn to the helping professions because they are drawn to caring for the needs of others. This is lovely but you can get worn down by giving too much if you aren't conscious of filling yourself up with what is nourishing.
What do you do to seek, receive, and nourish your own needs? Do you take care of yourself last after everyone else's needs are met? I know you tell your clients not to live this way! Please take some of your own medicine on this one.
Carla had been spending a great deal of her socializing time with her therapist friend. With some encouragement, she began to examine more deeply the quality of their dialogue and focus of conversation. Carla started to see the pessimism and bitterness common in their exchanges. Her primary source of friendship was not very nourishing. This shocking realization caused her begin looking for additional sources of support. She took an art class and intentionally looked for new friendships with individuals who were hopeful, creative, and empowered. She initiated more positive focus in her conversations with her long time friend but didn't rely on this relationship solely for her support. This shift took time but was highly rewarding for Carla.
You, too, can find and nurture relationships with individuals who can support, inspire, and challenge you to be your best self. Seek places and people with whom you can receive and be cared for. You may need to join an already organized group where you aren't in charge. Put yourself around people who are invested in their own growth, creativity, and expression. These people will motivate you to develop your passions and interests – outside of work! The balance of healthy, growth-seeking people in your life will help you not become pessimistic by the woes and challenges of your clients.
Conclusions
In your work as a therapist you are the most valuable tool. In order to be effective you need to keep your most important implement sharp, clean, and effective. This means you need to attend to yourself regularly and fully. You need to take time to turn inward and listen to your own longings. To keep energized you must set clear boundaries about when you are working and when you are not; when you are in the role of giving and when you need to be a receiver. You must surround yourself with healthy solid people so you don't become defeated and doubting of human goodness.
By doing these things you can stay alive to your work, find passion, be creative, and be in-joy as you help your clients unpack and sort through the challenges they face. The more you embody these healthy ways of being for yourself the better model of self-care you will be for your clients and the more nourished you will be as an individual.