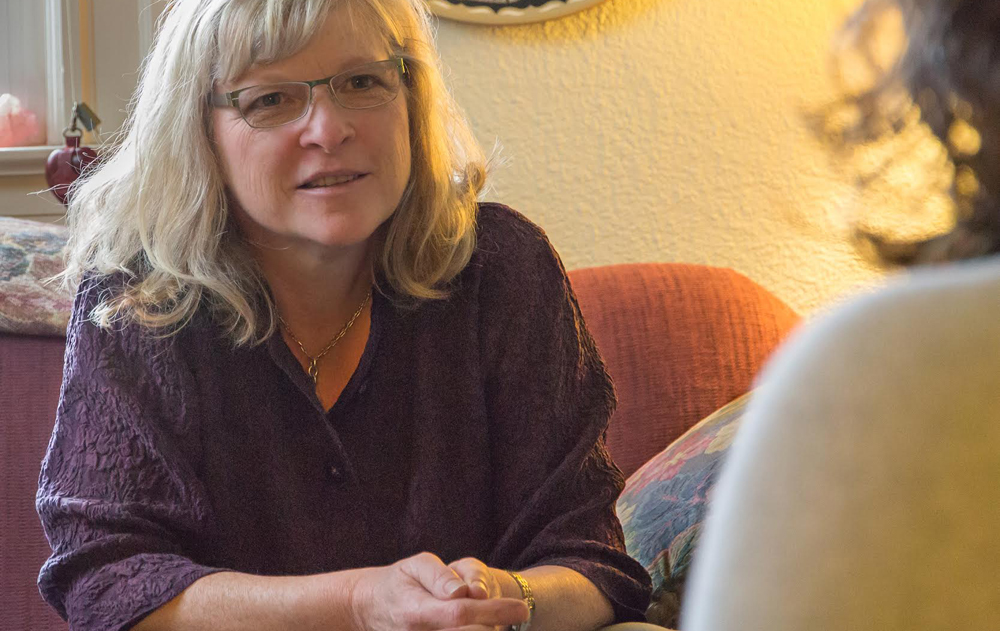 I Want To Help You Grow As A Professional
I have great passion for helping the next generation of therapists be engaged, effective, and creative in their work. I love training, advising, and supervising young professional counselors, therapists, and psychologists through clinical supervision and consultation.
Supervision
My approach to supervision is collaborative. I will integrate and use your training, skillfulness, and personal style to help you blossom as a powerful therapist. 
Individual Supervision
I offer individual supervision to psychologist residents, counseling interns, as well as licensed professional therapists. Whether you want to enhance your skill set or build your confidence in your role as therapist, I will bring my expertise and warmth to assist you in becoming a skillful and effective therapist. If you desire to build your own private practice, I will offer you my extensive experience, guidance, and support in this endeavor. Supervision charges are based on a sliding scale ($75 – $150/session), determined by the number of clients in your practice.
Group Supervision
Join an ongoing supervision group for early career professionals and those working towards licensing. Case evaluation and presentation, skillful treatment strategies, and professional feedback are all part of the group supervision experience. In addition, encouragement and training will be offered on adding group work to your practice – whether standard group therapy, psycho-educational short courses, or community presentations. In this welcoming and supportive environment you can build your confidence in practice development, skill enhancement, and effective group treatment. Available to psychologist residents, marriage and family therapists, professional counselors and interns. The group meets on Thursdays, 10 – 11:30AM, every other week at the cost of $60/session.
Consultation
Whether you are stuck on a single case, wanting broader support with your clients, or working on building a private practice, I would be delighted to offer you my support and expertise. We can consult in person or by phone. Together we can work to identify your specific concerns, work up strategies for achieving your goals, and meet as often as is needed to help you be successful in accomplishing your vision. My fees for consultation are $150/hour.
Professional Support:
If you are wanting to build your skillfulness and effectiveness as a therapist I would love to assist. I will help integrate your own personal style with time tested strategies for transformative psychotherapy. I can hone your skills in goal setting, treatment planning, and therapeutic strategies. I can offer you dozens of handouts for teaching skills to your clients. This work is my greatest passion. You will find some online trainings on this site which will help you get a feel for my style and enthusiasm. Professional consultation can be done by phone or in person and continues over time until you have acquired the tools you desire.
Single Case Assistance:
Sometimes you just get stuck when working with a client. Maybe you can't see the best next step or you are having trouble with counter-transference, not able to get traction in sessions, or concerned about an ethical issues. I love these challenges and collaboratively finding workable solutions.  I served on the Oregon Psychological Associations Ethics Committee for five years and enjoy talking through ethical dilemmas and decision making. Often these single case situations can be resolved quickly by phone consultation or several individual face to face meetings. The goals are simply to get you unstuck and back to offering effective and confident treatment for your clients.
Private Practice Development:
I've built practices in Los Angeles, Milwaukie, and finally here in Portland, Oregon. It takes effort, connections, and consistent investment to get a practice up and thriving. I can assist in thinking through the details of identifying your niche, making the best connections, and developing a marketing strategy. I can connect you with experts who will help with insurance panels, billing and accounting, website development, and creative marketing. I will stand in support as you watch your practice grow into a sustainable and rewarding business.
Begin Supervision
Feel free to contact me if you'd like to begin supervision.
Forms & Paper Work
Testimonials
"Recommended to me by a friend, I was so fortunate to connect with Elsbeth when I did. In addition to being wonderfully warm and friendly, she clearly has a deep understanding of a range of psychotherapy approaches and a wealth of practical knowledge about starting and growing a private practice. Elsbeth provided an approach to supervision that fit with my developmental level, personal learning style, and my theoretical orientation in therapy. Even years after successfully establishing licensure in Oregon (with her help of course!), I still turn to her for consultation and mentoring." —MCP, Clinical Psychologist, Portland, OR
"Finding an experienced supervisor who was qualified, confident, competent and willing to supervise the multitude of clinical hats I wore while pursuing both my professional counselor and psychologist license in a tenure track faculty role was like finding a needle in a haystack! Then the universe delivered Elsbeth! Elsbeth is a gifted supervisor with a wealth of clinical experience, but more than that she is warm, flexible and generous with her time and knowledge. Working with Elsbeth was such a gift!"—D.P., Clinical Psychologist, Washington DC